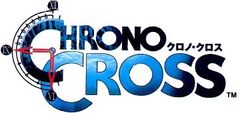 Chrono Cross (クロノ・クロス, Kurono Kurosu) is a console role-playing game developed and published by Square (now Square Enix) for the Sony PlayStation video game console. It is the sequel to Chrono Trigger, which was released in 1995 for the Super Nintendo Entertainment System, and part of the Chrono series. Unlike its predecessor's "Dream Team", Chrono Cross was developed primarily by scenarist and director Masato Kato and other programmers for Chrono Trigger, including art director Yasuyuki Honne and sound planner Minoru Akao. Composer Yasunori Mitsuda scored Chrono Cross and Nobuteru Yūki designed its characters.
Upon its release in Japan in 1999 and in the United States in 2000, Chrono Cross received high ratings and critical acclaim, earning a rare perfect 10.0 score from GameSpot. The game's 1.5 million worldwide sales led to a Greatest Hits re-release and continued life in Japan as part of the Ultimate Hits series. A "Millennium Edition" featuring a calendar, clock, and music sampler disc was also released.
Chrono Cross was released on July 6, 2011 on the Japanese PlayStation Network and on November 8, 2011 in North America.
Release dates
Japan: November 18, 1999
North American: August 15, 2000
Plot
The story of Chrono Cross focuses on a teenage boy named Serge and a theme of parallel worlds. Faced with an alternate reality in which he died as a child, Serge endeavors to discover the truth of the two worlds' divergence. The flashy thief Kid and forty-three other characters assist him in his travels around the tropical archipelago El Nido. Struggling to uncover his past and find the mysterious Frozen Flame, Serge is chiefly challenged by Lynx, a shadowy antagonist working to apprehend him.
Characters
Serge
Lynx
Kid
Guile
Norris
Nikki
Viper
Riddel
Karsh
ZOAH
Marcy
Korcha
Luccia
Poshul
Razzly
Zappa
Orcha
Radius
Fargo
Macha
Glenn
Leena
Miki
Harle
Janice
Draggy
Starky
Sprigg
Mojo
Turnip
NeoFio
Greco
Skelly
Funguy
Irenes
Mel
Leah
Van
Sneff
Steena
Doc
Grobyc
Pierre
Orlha
Pip
•Angel
•Devil
•Archangel
•Holy Beast
•Archdevil
Staff
Producer: Hiromichi Tanaka
Director: Masato Kato
Character Designer: Nobuteru Yūki
Composer: Yasunori Mitsuda
Packaging Artwork
External Links